The Sacramento City and County Continuum of Care (Sacramento CoC) is comprised of a 25-member board which includes representation from local government, homeless services providers, people with lived experience, and the broader community of businesses, advocates, and faith-based groups. Meet the new executive team and members below.
New Executive Committee members:
Erin Johansen – Board Chair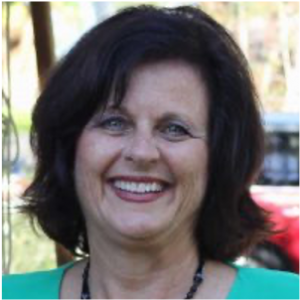 Erin Johansen was named TLCS dba Hope Cooperative CEO in 2016. Prior to joining Hope Cooperative as Development Director in 2013, Erin spent over 25 years in the food business as a sales and marketing professional.  In 2008 she co-founded and served as Executive Director for a non-profit substance abuse treatment program for teens in Placer County. Erin is active in the Sacramento Community effort to end homelessness serving on the Continuum of Care Advisory Board and the Sacramento County Mental Health Steering Committee. She is a member of the California Association of Social Rehab Agencies Executive Committee and the Sacramento County Association of Behavioral Health Contractors Association Executive Committee.  Erin holds a Master of Science Degree in Marriage and Family Counseling from San Jose State University and Bachelor's degrees in Psychology and Sociology from San Diego State University. She is a senior fellow with American Leadership Forum Class XX, a Graduate of Leadership Sacramento class 2014 and a winner of the NAWBO Outstanding Women Leaders Visionary Award 2017. Hope Cooperative was the 2018 Bank of America Neighborhood Builder and the recipient of the JStewart Vance Community Service Award from the Downtown Sacramento Partnership Foundation.
Angela Upshaw – Vice Chair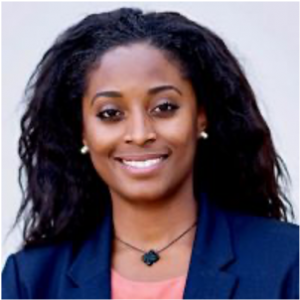 Angela Upshaw has been with Berkeley Food & Housing Project (BFHP) for a little over seven years. In 2019, she became the Associate Director of Programs.  She oversees several housing programs, three of which are Veteran-specific programs: Supportive Services for Veteran Families (SSVF), Grant and Per Diem Program (GPD), and Homeless Veteran Reintegration Program (HVRP).  These programs stretch across six Northern California Counties including Sacramento, Alameda, Contra Costa, Solano, San Joaquin, and Amador. Prior to BFHP, Angela worked on smoke-free policies and smoking cessation programs for the  Solano County Public Health Department. Angela is a board member of the Sacramento Continuum of Care (CoC), Co-Chair of the Racial Equity Committee, and board member of the non-profit agency, East Bay Housing Organizations (EBHO).  Angela holds two Master's Degrees, one in Public Health (MPH) and the other in Business Administration (MBA).
Pixie Pearl – Secretary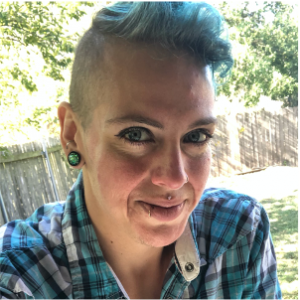 Pixie Pearl is the Director of the California Homeless Youth Project. Pixie holds a Masters of Social Work degree from California State University, Sacramento, a Bachelor of Arts degree in Psychology and Human Services, and is currently an Associate Clinical Social Worker with eight years working with or on behalf of youth. Pixie's lived experience of homelessness and education drove them to lead the launch of Sacramento's first LGBTQ+ focused shelter and formal host homes program for youth facing housing instability. Pixie has been the youth service provider representative on the Sacramento Continuum of Care Advisory Board since 2020, and is a member of Sacramento's Dream Team for the A Way Home America Grand Challenge, a national initiative to end homelessness for LGBTQ+ youth and youth of color, setting the path to ending homelessness for all youth.
New CoC board members:
Christie Lynn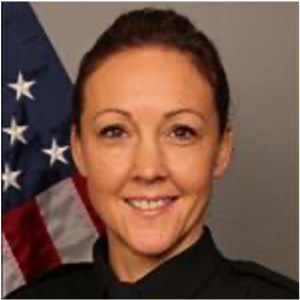 Christie Lynn has been with the Sacramento County Sheriff's Office for the past 21 years and has worked in various assignments.  She has always had a heart for service, whether in her law enforcement career or participating in various outreach opportunities with community groups.
Having a strong desire to help others, she actively sought out her current assignment as Supervisor for the Homeless Outreach Team and has enjoyed the position since November of 2018. In her spare time, she enjoys being outside with family and friends.
Fatemah Martinez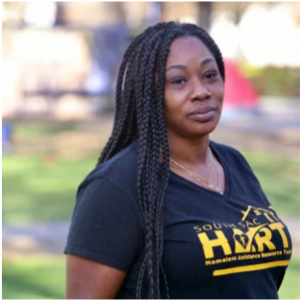 Fatemah Martinez is a founding member and President of the South Sacramento Homeless Assistance Resource Team (HART), where she utilizes innovative and strengths-based approaches to provide assistance and essential items to unsheltered community members. She graduated from California State University of Sacramento with a master's in Social Work in 2018, and has an extensive background providing services to and developing programs for individuals and families experiencing homelessness. Fatemah is a native to Sacramento. She is dedicated to working collaboratively to address homelessness, and provide support and resources to at-risk, vulnerable, and underrepresented communities.
Jim Hunt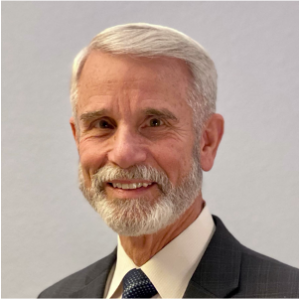 Jim was appointed Acting Director of the Sacramento County Department of Health Services in December 2020.  He will be in that position while the County completes a nationwide search and selects a candidate to fill the permanent position.  Jim has a full career of experience with Sacramento County, beginning as a part-time, temporary, student trainee while studying at Sacramento State University.  Jim's most loved job with the County was serving as Director of the Department of Health and Human Services from August of 1997 through January 2006.  It was while in that job that he first became involved with programs serving the homeless population. Jim retired from Sacramento County in 2007.  Subsequently, he served as Director of Prevent Child Abuse California with the Child Abuse Prevention Center during 2008. In January of 2009 he was asked to return to the County on a contract basis as the Agency Administrator of the Countywide Services Agency.  That contract concluded in January of 2010.  Jim also had a career with the U.S. Army.  His active duty service began as a private and included a 12-month tour as an infantry platoon leader in Vietnam. After leaving active duty for over a decade, Jim joined the Army Reserve where duties ranged from that of a drill sergeant to battalion command.  He was mobilized stateside for most of 2003.  He retired from the Army Reserve as a colonel in 2004. During retirement, Jim has been a volunteer family history consultant and has served as Director of the Elk Grove Family History Center for the last six years.

Joesph Smith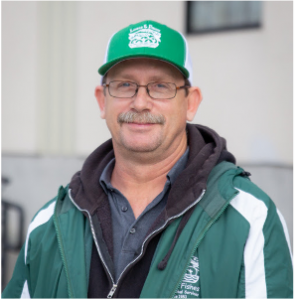 Joseph Smith is the Advocacy Director at Loaves & Fishes and serves on the Board of Directors for Sacramento Street Medicine, The Sacramento Homeless Organizing Committee (SHOC), and an active member of Sacramento Services Not Sweeps Coalition.  The Advocacy Director's job is to speak on behalf of the unhoused, especially their need for housing services. From 2005 to 2011, Joe lived outside, unsheltered in Sacramento, San Francisco, and Reno.  He can be found most days on the Loaves & Fishes campus or throughout the community working directly with people experiencing homelessness.
Julie Hirota
 J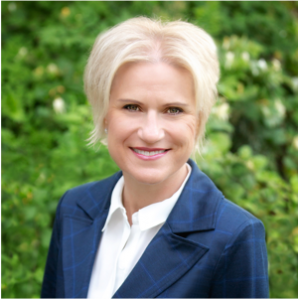 ulie Hirota is the CEO for Saint John's Program for Real Change-Sacramento's largest residential program serving formerly homeless women and children. She has more than 25 years of extensive leadership and operational experience in private, public and non-profit sectors driving meaningful outcomes. Her passion for helping communities has driven Julie to volunteer and serve on boards for causes relating to life-skills development, education and equity.  Julie is an elected school board official and holds a BS in Mechanical Engineering and Materials Science from University of CA at Davis.  She is married with two children, two dogs, and loves to trail run.
Tara Turrentine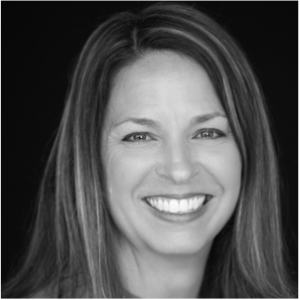 Tara Turrentine serves as the Coordinator for the Education for Homeless Children and Youth Program, Project TEACH, at the Sacramento County Office of Education (SCOE) providing training and technical assistance on the McKinney-Vento Assistance Act countywide to forty-seven local education agencies in the greater Sacramento area. Prior to joining SCOE, Tara spent five years at the El Dorado County Office of Education as the Homeless Youth Coordinator and eight years at a local school district as director of a Family Resource Center overseeing their homeless program. During her time in El Dorado County, Tara served for eleven years on El Dorado's Continuum of Care, El Dorado Opportunity Knocks, holding Chair and Vice Chair's seat. Tara holds a master's degree in communications from California State University, Sacramento and possesses a deep belief that education is the pathway out of poverty.