As of May 10, 1,442 people experiencing homelessness have already been vaccinated against COVID-19 in Sacramento County. This includes 1,210 people who have received the J&J vaccine and 232 people with the Moderna vaccine. Through our partnerships, we're aiming to increase awareness about this important public health tool and increase vaccination rates.
Out of the more than 6.8 million J&J vaccine recipients, the pause was recommended after six reported cases of a rare and severe type of blood clot (known as thrombosis-thrombocytopenia syndrome (TTS)). After a thorough safety review, the FDA and CDC announced that it was safe and effective in preventing COVID-19. The agencies determined that its potential benefits outweigh its known potential risks. However, women younger than 50 years old should be aware of this rare syndrome.
As of today, there have been 15 total confirmed cases including the original six. These cases all occurred in women between 18 and 59, with symptoms presenting between 6 to 15 days after vaccination. Both the FDA and CDC will continue to monitor the safety of these vaccines.
---
Our Work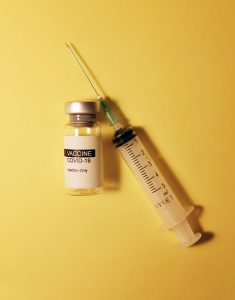 SSF is working in close coordination with the Sacramento County Public Health Department and community partners to encourage people experiencing homelessness to get COVID-19 vaccines as they become available.
To increase vaccination rates, SSF is taking part in the COVID-19 Community Health Project (CCHP), a state-wide initiative facilitated by The Center at Sierra Health Foundation in collaboration with the California Department of Social Services. The project supports our most vulnerable communities by providing information about how to mitigate the impacts of COVID-19 and build vaccine confidence. 
We are working with partner volunteer organizations that will recruit people experiencing homelessness to act as trusted leaders within encampments and shelters to continue to carry the COVID-19 prevention and mitigation message, particularly around building vaccine confidence.
We are using educational materials developed by the Centers for Disease Control and Prevention and the State of California to promote this effort through this targeted outreach and through social media campaigns. 
SSF will offer monthly training for our partner organizations, other interested volunteer organizations, and homeless service providers to address barriers to vaccination and factors contributing to vaccine hesitancy. 
To find out more information about this effort or to inquire about participating, email our Volunteer and Training Coordinator Kathreen Daria at kdaria@sacstepsforward.org.
---
Our Partners
Sacramento County Department of Public Health

South Sacramento Homeless Assistance Resource Team (HART) 

SAC Soup/Sacramento Homeless Union

Showers on Wheels for Unhoused Patrons (Show Up)

Humanitarian Action Network

Community-Led Advocacy Program (CLAP) 
---
Provider Resources and Toolkits
Promoting vaccine awareness starts with education. Below are resources to help engage people experiencing homelessness with accurate, up-to-date information about vaccines and other COVID-19 health and safety measures.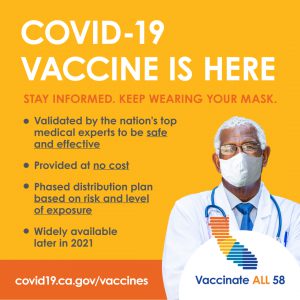 SSF has compiled a toolkit of useful federal and state resources. Click here to download the entire resource guide.
Centers for Disease Control and Prevention (CDC) Toolkit 
---
Vaccination Clinics and Resources
Community vaccination clinics exclusively for people experiencing homelessness:
Tuesdays: 
Wednesdays:
Tuesday, May 11
8:00am – 10:00pm – BAART at 6127 Fair Oaks Blvd, Carmichael, CA 95608 (Providing Moderna)

10:30am – 12:30pm – Mather Volunteers of America at 10620 Schirra Avenue, Mather CA 95655 (Providing Moderna)

1:30 – 3:30pm – Comfort Inn & Suites at 12249 Folsom Blvd, Rancho Cordova, CA 95670 (Providing Moderna)
Wednesday, May 12
8:00am – 12:00pm – BAART at 310 Harris Ave Sacramento, CA 95838 (Providing Moderna)

1:00 – 5:00pm – Volunteers of America at 700 Plaza Ave, Sacramento, CA 95815 (Providing Moderna)
Thursday, May 13
Saturday, May 15
10:30am – 1:00pm – 13th & C
Sunday, May 16 
10:00-11:30am – 5025 Roseville Rd, North Highlands, CA 95660
Community vaccination clinics for the general public: 
Find out more about countywide vaccine clinics at Sacramento County's website.
Transportation
Sacramento Regional Transit is offering free rides to scheduled vaccine appointments in Sacramento County. Find out more here.
Lyft is providing one $25 credit per person to help people experiencing homelessness go to and from their vaccination appointment. This form must be completed either by the rider or on behalf of the rider. Complete the form here.
Do you have a vaccination clinic or a resource to list? Email our Volunteer and Training Coordinator Kathreen Daria at kdaria@sacstepsforward.org.