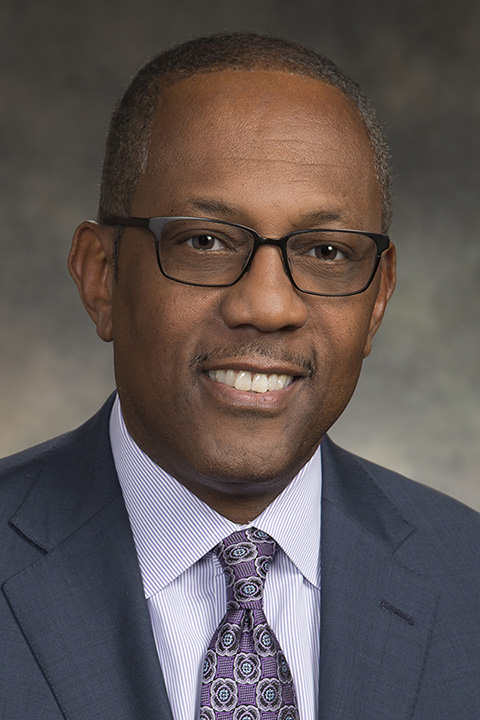 Chet P. Hewitt
Member-at-Large
President / CEO of Sierra Health Foundation
Chet P. Hewitt is the President and CEO of Sierra Health Foundation and its independent operating unit, the Center for Health Program Management. Since beginning his tenure in 2007, Chet has focused foundation investments on health disparities, health equity, and the healthy development and well-being of vulnerable youth. His leadership, thoughtful risk taking and innovative approach to management have increased the foundation's impact, reach and influence.
Prior to joining the foundation, Chet spent five years as the Agency Director of Alameda County's Social Services Agency, where he is credited with transforming its failing child welfare system into a national model and using technology to improve the delivery of human services. Previously, he served as Associate Director for the Rockefeller Foundation in New York, established and managed its West Coast regional office in San Francisco and led its national employment and community building initiatives. Chet has received several national awards, including the Annie E. Casey Foundation Child and Family Leaders Fellowship and Child Welfare Administrator of the Year.
Chet is a frequent lecturer on philanthropy and public sector leadership, and advises localities around the country on issues related to the transformation of public systems. Chet serves on several boards, including Grantmakers in Health, Sacramento Steps Forward, Roberts Enterprise Development Fund and St. John's Shelter for Women and Children. Born and raised in New York City, Chet credits life experience as the primary source of his commitment to serve those less fortunate than himself. He is also driven by his desire to ensure that his two young sons, and all children, have every opportunity to grow up healthy, safe and prepared for their roles as vital members of our communities.